Recessed Lighting (also known as can lights, pot lights, down lights or high hats) has a wide range of uses from task lighting, decorative lighting, and shower lighting. Recessed Lighting fixtures are designed to install into the ceiling and sit flush with the ceiling saving space rather than protruding into the space like a chandelier or flush mount light fixture. The recessed installation into the ceiling or wall helps these lights visually expand a room especially in rooms with low ceilings. The clean lines and low visual impact of these fixtures pair perfectly with sleek, modern styles and go well in any room of the home or business. Recessed Lighting fixtures are commonly paired with decorative lighting fixtures to provide more useable general lighting than many decorative lighting fixtures can provide. The decorative lighting fixtures can often provide great ambient lighting to set a mood, however the addition of recessed lighting fixtures on a separate switch will provide even, general lighting for when you need bright useable light.
Recessed Lighting fixtures can provide even flood lighting to generally illuminate an area or come with narrow beam angles to help spotlight a work of art or visual accent within a room. They are great for flooding a room with light in order to highlight unique architectural features within. With the right water ingress ratings, recessed lighting fixtures can be used even outdoors or above a shower.
Recessed Light fixtures are extremely versatile and can be installed in many places where many other light fixtures can't be installed.  There are recessed lighting fixtures that can be installed in sloped or vaulted ceilings and some can even be installed into walls. They are lightweight and require less structural support than other fixtures as well.
We make it easy to buy and shop recessed lighting at Lightup.com.  With products from top brands such as LumeGen, Sylvania, GE Lighting, and Euri Lighting you will be sure to find the recessed lighting fixture you are looking for to complete you project!
Types of Recessed Lighting
Traditional Recessed Lighting has traditionally consisted of three different components that would be purchased separately and installed together - recessed housing, decorative trim, and bulb. The bulb and the decorative trim are what you see from the outside once installed. Traditional Recessed Lighting requires not only properly planning out the lighting layout but ensuring all of the parts are compatible with each other and rated properly for the location where they will be installed. Traditional Recessed Lighting generally uses incandescent and halogen light bulbs which generate a lot of heat. Being able to manage and disperse the heat is vital to traditional recessed lighting since there could be insulation in the ceiling where the lights will be installed.
LED Canless Downlights are the newest form of recessed lighting on the market. LED Canless Downlights take advantage of the cooler-operating performance of LEDs and remove the traditional recessed housing altogether. In traditional recessed lighting, the housing is primarily to safely manage the heat that is put off by the light bulb to lower the chance of a fire. LEDs are much more energy-efficient than incandescent or halogen and much of the energy consumption of LEDs is converted to light rather than heat like incandescent or halogen. With no housing to worry about, LED canless downlights can fit into spaces where traditional recessed lighting cannot.  Since these are all-in-one units, they are much easier to select the right unit and install. Canless LED downlights install in less than half the time a traditional recessed light would take to install making canless LED downlights the more practical solution to recessed lighting today. Even though canless LED downlights produce less heat than incandescent or halogen, they still do produce some heat that needs to be considered when placing around insulation. Like traditional recessed lighting fixtures, look for the IC rating to determine if the LED canless downlight can be installed touching insulation (IC rated) or not (non-IC rated).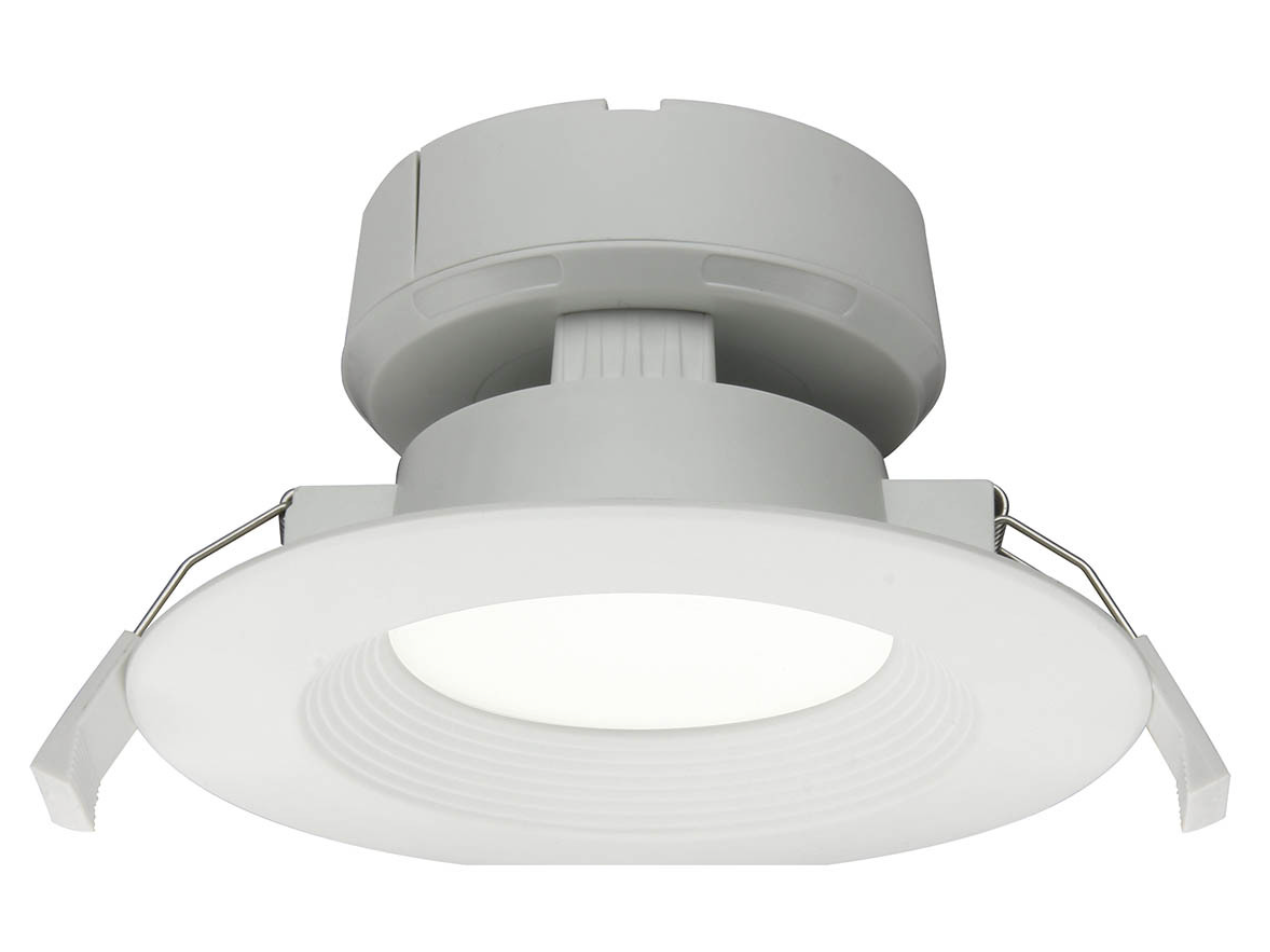 LED Recessed Retrofits are trim and bulb replacements for Traditional Recessed Lighting fixtures. LED Retrofits are great for updating your existing traditional recessed lighting setup by removing the old bulb and trim and replacing with an LED retrofit. LED retrofits come in modern finishes and can improve the look of your recessed fixture by adding a clean all-in-one design. Not only will it improve the look, but it will increase the energy efficiency of the fixture if you are using an incandescent, halogen, or CFL bulb currently. These retrofits are very easy to install, simply remove the old bulb and trim, screw in the medium base adapter of the LED retrofit, then push the retrofit into place via spring clips or friction clips and you are done and ready to enjoy the cost savings and longevity of the LED retrofit! Note, it is important to check if the recessed housing the LED Retrofit is going into is IC rated or non-IC rated and make sure the LED retrofit matches to ensure safety compliance.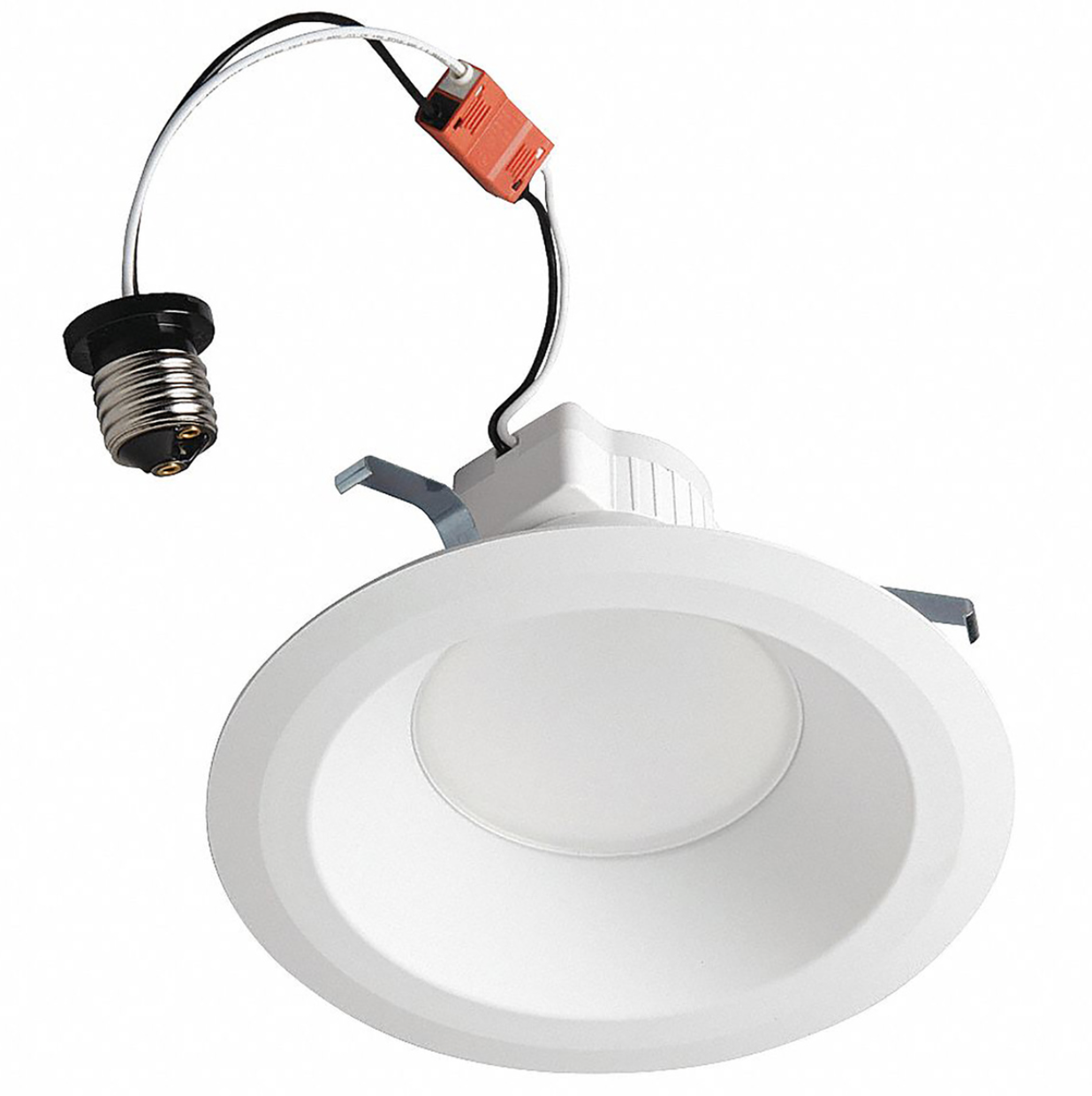 Gimbal/Adjustable Downlights are directional downlights which allow you to adjust the trim to direct the light to a certain location to wall wash, highlight artwork or a display, or for sloped ceilings. Gimbal Downlights are available as trims that install into traditional recessed housings as well as canless LED options and LED retrofits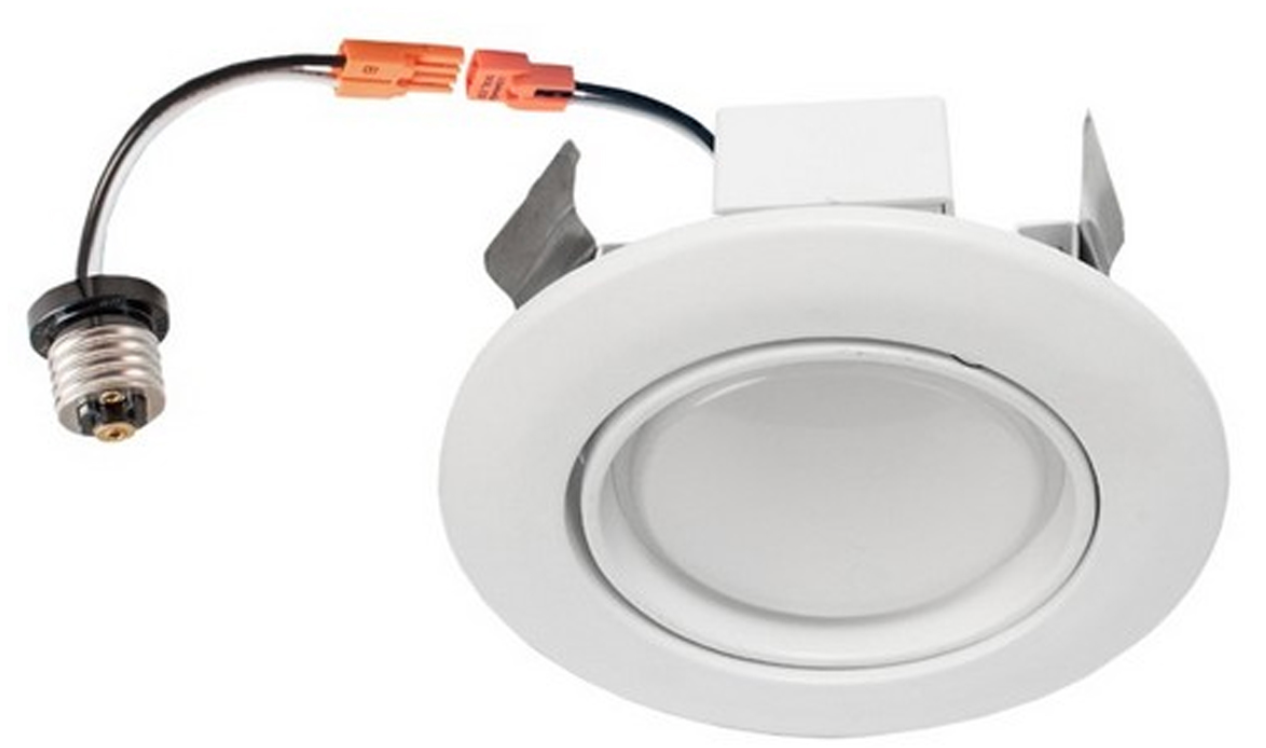 Contact Us
1000 Westinghouse Drive
Suite 1
New Stanton, PA 15672
Email Us
Call us now toll free: 1-800-998-6977