Recessed lighting, or "can lighting," is unique and offers benefits unlike other types of light fixtures. So, why should you consider installing recessed lights in your home? Read on to learn some of the perks that recessed lighting offers in a residential setting.
At Light Up, we offer several varieties of recessed lights. Recessed lights are installed above the ceiling plane in a surrounding metal "can." Recessed lighting is perfect for bathrooms, dens, kitchens, hallways... basically anywhere!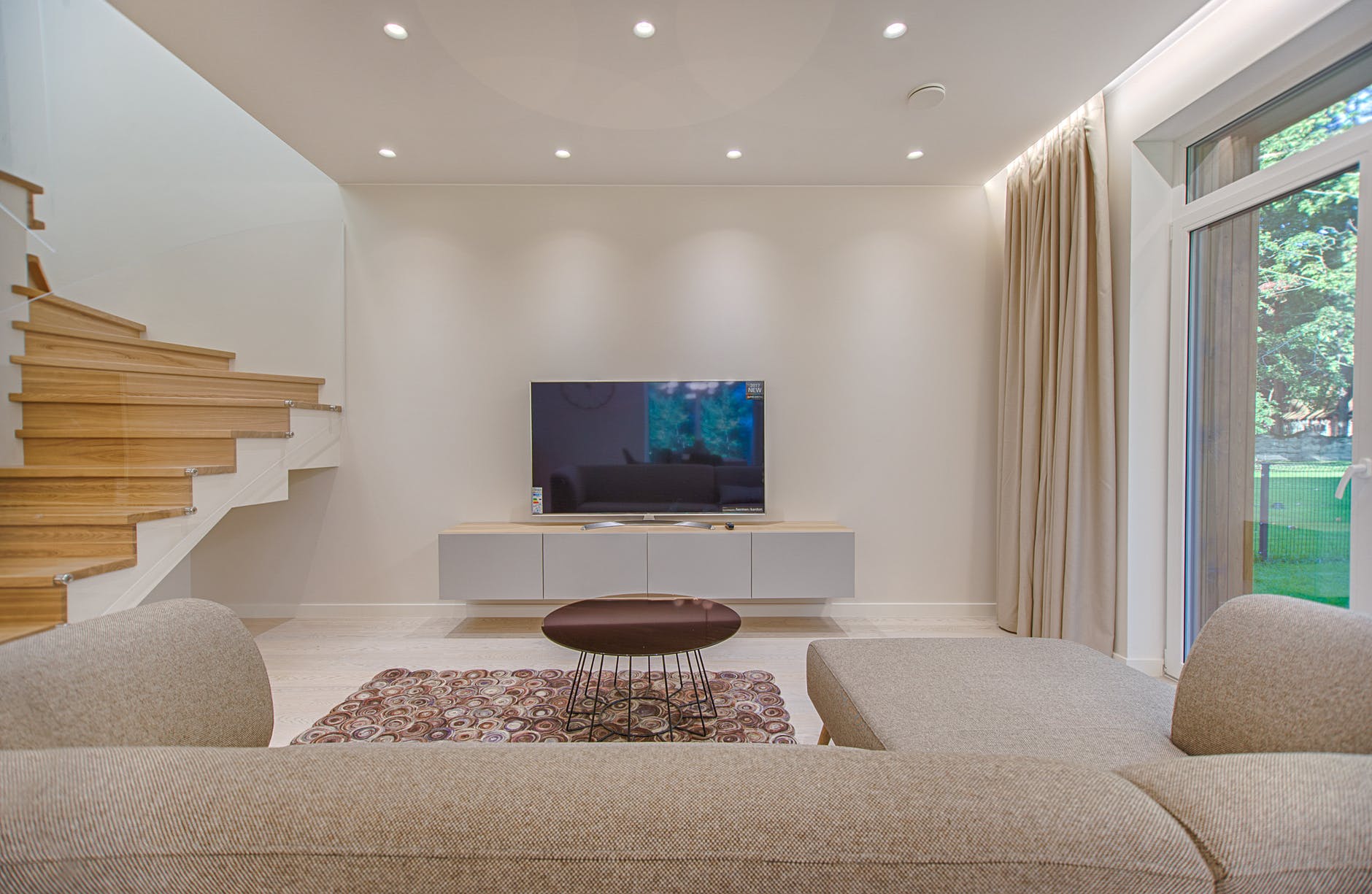 Perks of recessed lighting
Simple and sleek appearance - As recessed lights sit above the ceiling plane, there is no hanging or mounted fixture visible. Recessed lighting may make your rooms appear more spacious for this reason!
Strategic lighting - Recessed lights offer concentrated light in a small radius. This makes recessed lights perfect for providing strategic, focal lighting. For example, recessed lights lend crisp bright light when installed directly above your office desk.
Perfect for low ceilings - No more head-bumping on hanging fixtures for our tall friends!
Equal light throughout the room - Recessed lights are a great option to provide a light source for the perimeter of a room. You may notice that with a centrally installed light fixture, light is dispersed evenly outward but only to a certain radius. This leaves the perimeter of the room dimmer than the center. Recessed lights are the solution! Install recessed lights around the room perimeter for evenly dispersed light from wall to wall.
This 10.8W 5-6" dimmable recessed light by LumeGen is rated nearly 5/5 stars for quality. This light is suitable for damp conditions, making it a perfect addition to your bathroom or shower stall for some extra lighting. This light is dimmable and available in several color options, including 3000K soft white, 4000K bright white, and 5000K cool white.
The 6" dimmable recessed light by Euri shown below offers a brilliant 1260 lumens with only 18W of power usage! This LED is dimmable, features true color perception, and can also be used in wet locations.
Don't forget to view our clearance section for recessed LED lights at a discount!
Convinced you need recessed lighting in your home? We understand. Enjoy 15% off all recessed lighting using the online coupon code - for a limited time only!
---
New to LED lighting? Visit our helpful resources to learn more:
Learning Center -  A convenient hub of tips, blogs, and history regarding all things lighting!
Lighting Terminology - A glossary of common terms to turn any beginner into a LED light pro!
LED Informative Videos - Brief informative videos on LED light topics
Have questions or concerns? Contact us toll free at 1-877-734-2458.