LED Rebates
Title 24 vs. DLC 4.0: Knowing the Difference and How It Affects You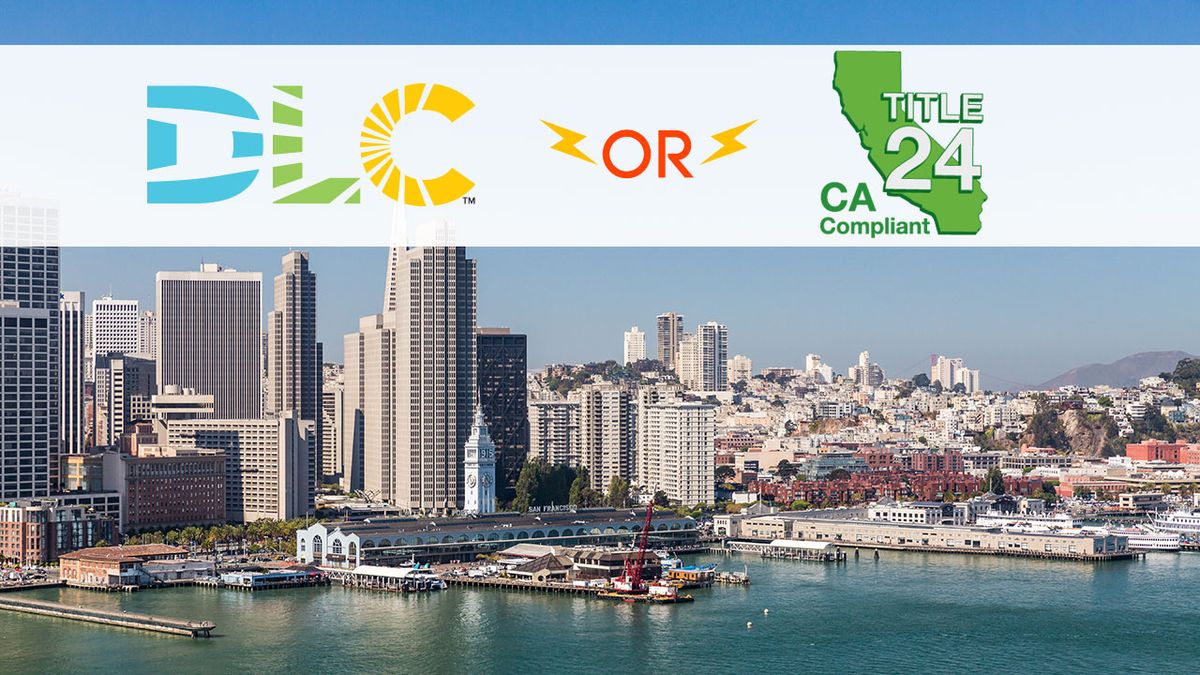 Staying on top of every regulation and the myriad of changes they go through year to year can be a daunting and seemingly never-ending task. That's why this article is here: to help you understand the difference between two of the larger LED efficiency agencies, California Title 24 and Design Lights Consortium. While they both aim to push the efficiency of LED products, they both also have very different ways of getting there. Let's look at Title 24 first.
Title 24
      California Title 24 Building Energy Efficiency Standards, as the name suggests, is designed to ensure new and existing buildings achieve energy efficiency and preserve environmental quality in the state of California. This applies to LED fixtures, roof/ceiling construction, insulation, duct work, and other structural features. In regards to LED fixtures, there are a few changes that could impact you. The most important change is that all lighting in residential construction must be high efficacy lighting,simplifies required lighting control and outdoor lighting is now required to also be high efficacy.
      Another big change is that manufacturers are now required to test their products and submit their results to the California Energy Commission to gain JA8 certification. This certification is required to pass Title 24 inspection and is related to the efficacy, power factor, CRI, lumen maintenance, dimming, and other testable qualities of the product.
      While this applies solely to California as of the publishing of this article, it is highly likely that this code will become standard in other states to some extent soon. It has proven to save consumers billions in California, so an adoption of this code would make sense for other states struggling with high energy usage like Louisiana and Wyoming. It is important to recognize this when planning construction on new and existing buildings, whether it is residential or commercial, this could significantly impact your budget.
DLC 4.0
      The other side of this comparison is Design Lights Consortium (referred to as DLC from now on), which is a non-profit organization dedicated to increasing efficiency while lowering energy usage. The recent 4.0 update to their requirements, found on their Qualified Products List (QPL) found here, increase the lumens per watt that is required for the product to be certified for an energy rebate. In other words, the fixture now needs to produce more lumens (light) using the same or less amount of wattage. Installing LED lights featuring this stamp of quality can qualify you for an energy rebate provided by any number of service providers based on your state. Keep in mind that DLC is aimed at only commercial lighting applications. Click here for a great selection of DLC 4.0 LED panels, tubes, and commercial products!
      Whether Title 24, DLC, or both apply to your application, it is extremely important to understand how these can impact your budget or potential rebates. Check back often for more articles pertaining to LED lighting news and changes to important policies.
      You can find more articles here. Have questions about our products? You can contact us toll free at 1-877-734-2458.
Follow us on Facebook for regular posts and deals.