Lightup
Recessed Lighting - What's New at LightUP.com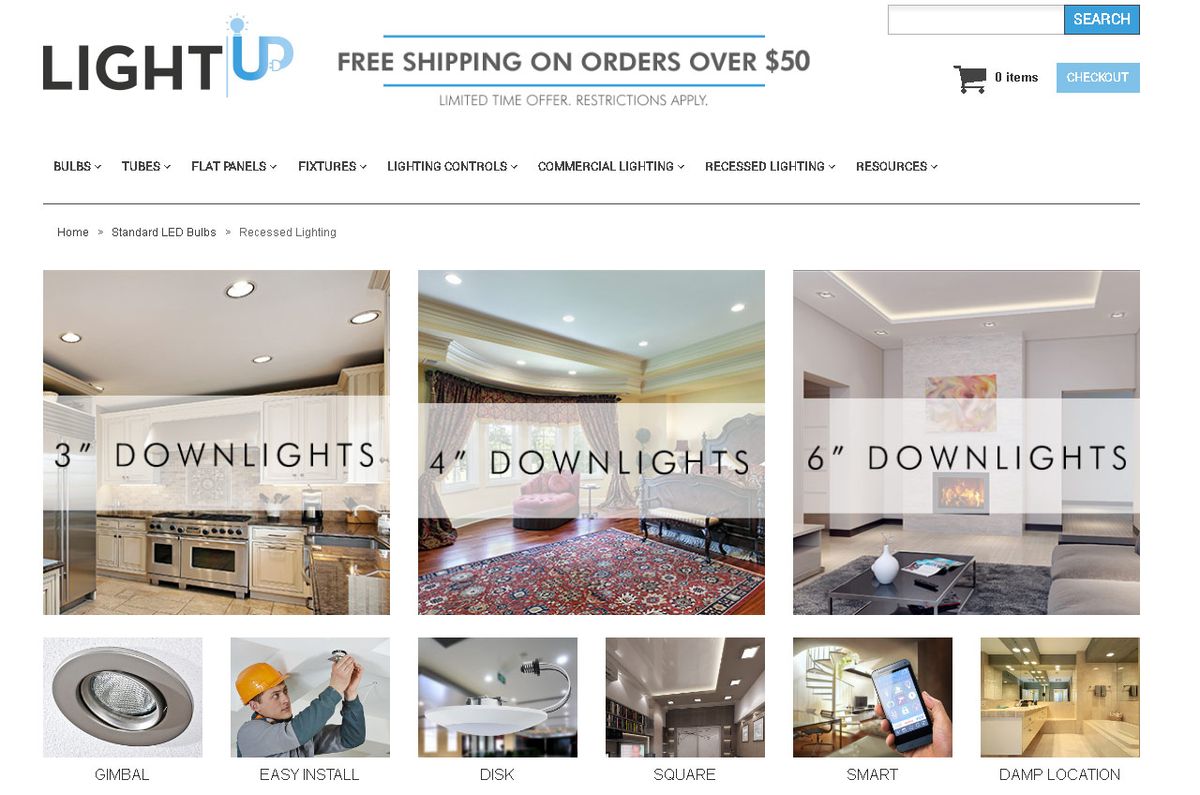 LightUP.com has made shopping for Recessed Lighting even easier by listening to our customers' needs. Available for residential or commercial needs, recessed lights are quick and easy to install and will deliver great savings.
Also known as can lights or downlights, recessed lights are light fixtures that are installed into a hollow opening in a ceiling. LED recessed lights can be installed into existing fixtures by removing the original bulb and trim before screwing in an LED module adapter into the socket. LEDs are 85% more energy efficient than incandescent bulbs and they produce less heat. This saves additional money on your electricity as you'll spend less on air conditioning bills trying to cool a room that your light bulbs are busy heating up.
LightUP.com features a large selection of downlights in 3 inch, 4 inch and 6 inch sizes. We have them available in disk , square , ultra-slim and gimbal designs.
We've highlighted the top brands of recessed lights including LumeGen , Euri Lighting , and Morris . We've also included helpful guides to help you with your shopping experience.
We hope our recent updates to our Recessed Lighting page help our customers quickly find what they are looking for. The time spent updating your lights to LEDs is well worth it and we at LightUP.com want to make that as simple and successful as possible. Check back to see new articles and guides , or feel free to click another article to experience more great insights and advice.