Mr. Beams
Products Perfect For Back-To-School Fever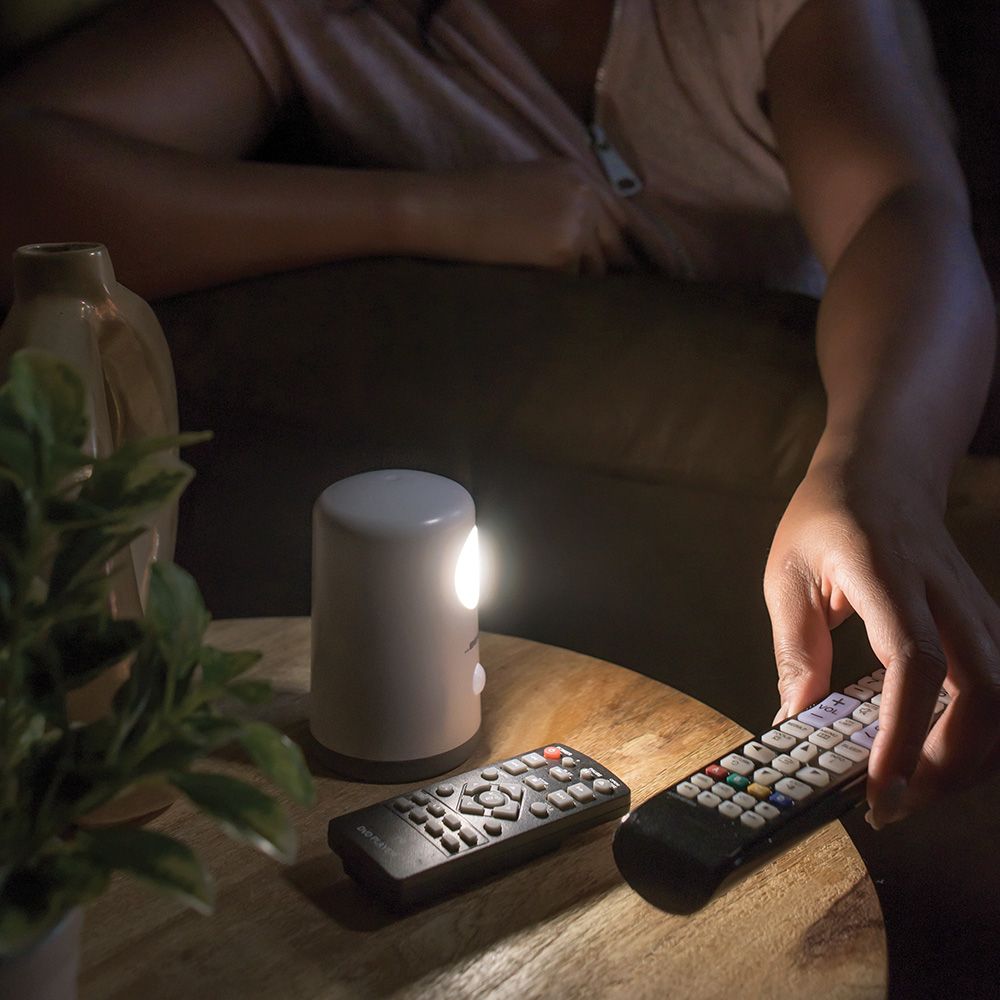 Looking for products for the kids going back to school, but don't know where to begin? Start with some energy efficient LED products to keep your home brightly lit and looking great!
Stand Anywhere Motion Detector Night Lights - Mr. Beams
These are a personal favorite of mine. Not only do they produce a night bright light to illuminate an end table or sink, they also cover up to 20 square feet! Plus, they come as a two pack and can even be used to illuminate hallways, making them great for a child's room or helping them get to the bathroom in the middle of the night.
LED Eternalite Night Light With Automatic Sensor - Feit Electric
Inexpensive and extremely useful, these automatic night lights are a great fit for any home. With a cost of less than 25 cents per year to use, these save you money while providing enough light to illuminate a hallway. They also have a lifetime warranty provided by the manufacturer, so there is no need to worry about it burning out and getting left in the dark.
A19 HomeBrite Smart Bulb - Feit Electric
While we are talking about Feit products, let's not forget to mention the affordable yet extremely versatile HomeBrite series of led smart lighting. These products can be set on a schedule, dimmed, turned on/off, and grouped with other HomeBrite led lights to give you the smartest lighting you've ever seen. For this list, I've chosen to nightlight the 9 Watt A19 HomeBrite bulb, which is the standard household bulb that you will find in most bedrooms and living rooms. This bulb is great to let your kids know when play time is over by setting up a schedule for it to dim or turn off at certain times of the day. Plus, it can be controlled from a free app that you can download on your phone or tablet, which means there is no need to purchase any additional led dimmers that many other bulbs require.
Wireless LED Motion Sensor Spotlight
The final product I would highly suggest for making sure the kids are safe with battery operated wireless led spotlights for your yard. They start at an affordable price, wirelessly connect to each other so when one turns on the others do as well, and operate on batteries so there is no need to run electricity to them. Placing two or three of these in your yard will ensure that the kids are always playing in light when the sun sets. Plus they are great for making sure the entry way to your house or garage is lit when you get home at night.
Looking for more Smart devices?
You can find more options for LED Night Lights here.
Want to read more interesting articles? Don't forget to check our Lightup Blog for new articles every Monday!