If you are moving into a new place, or just want to renovate/rejuvenate your home, your bedroom is a crucial piece of that puzzle. It all starts with the lighting, because without it good luck finding anything once the sun sets. Below are some tips and tricks to better light your place of sleep to find peace and comfort every night.
You Can Never Have Too Many Lights
Okay, maybe you can. But for this point it is good to recognize that relying on your ceiling light to light your closet usually results in fumbling to find anything in the morning. I would recommend at least two to three different kinds of lights in your room: one overhead as a ceiling light or fan, a table lamp, and one in the closet as well when you want to get dressed but don't want to wake your significant other.
Use LED lights
This one seems self-serving, and maybe it is to some extent. But really, why not spend a penny or two more to save 1,000 times that over the lifetime of the bulb? I just installed brand new LED lightings in my home, and in addition to looking much better and producing better quality light, they also save me money every month. When choosing lighting for your bedroom, treat yourself to lighting that won't burn out anytime soon.
Consider Battery Operated LED Lighting
Every year, technology continues to evolve with more advanced products making an appearance on store shelves and online listings, and battery operated LED lights are just one of the many life-improving inventions created recently. Not only are they affordable, but the ones from Mr. Beams also last up to a year on a single batch of batteries. For less than a fancy drink from Starbucks, you can light your closet, hallway, or even multiple rooms for a whole year and not use one volt of electricity!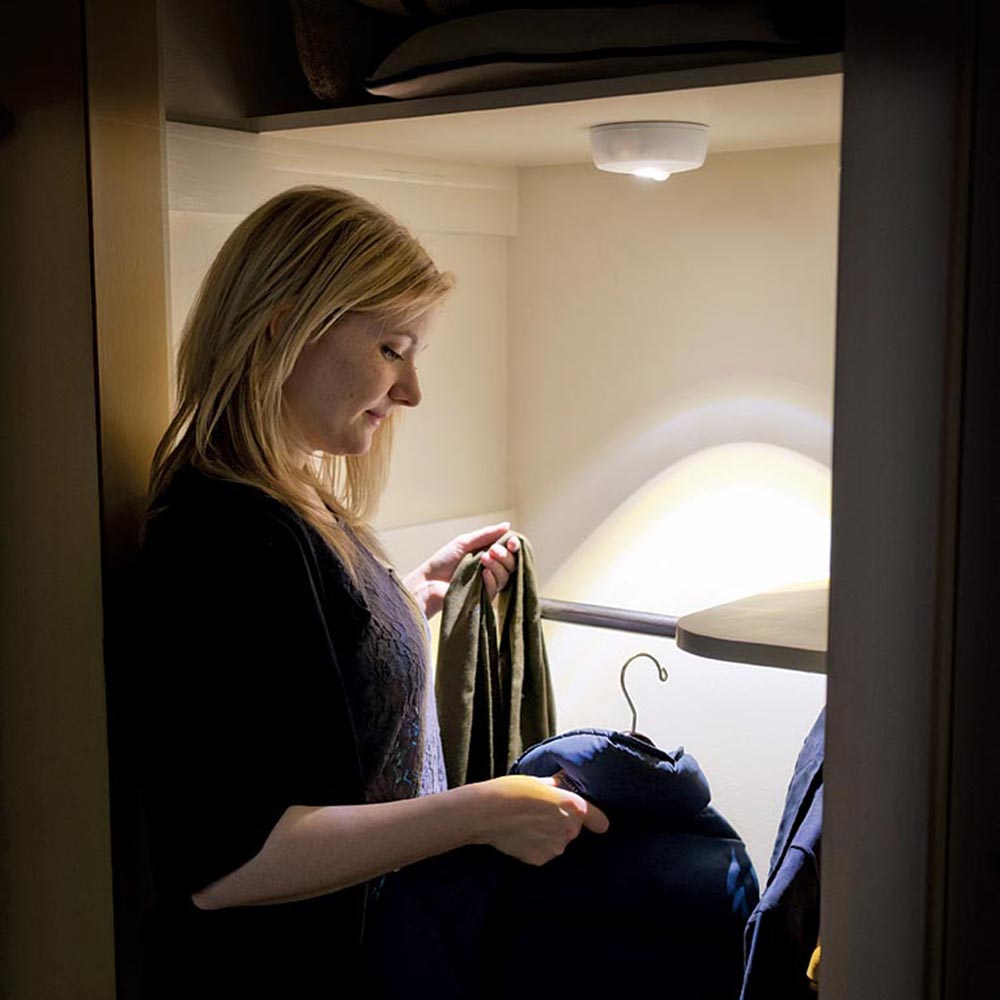 Choose Your Color Temperature Wisely
It might sound like a good idea to have the brightest light in every room, your bedroom should be about rest and relaxation. I highly recommending going with 2700K or 3000K at the most for color temperature unless it is a table lamp used for reading. Having bright lights can put unnecessary strain on your eyes, and make it difficult to sleep if they aren't dimmable. Personally, I have a brighter LED light in my bedroom, but it's in my closet to make sure I am putting on my own pants in the morning when the day is still young.
You can find more LED battery operated devices for your bedroom here, a wide range of standard LED bulbs for your table lamp here, and some LED lights for your fan as well.
Check back to see new articles and guides next week, or feel free to click another article to expand your knowledge of LED lighting.