A19
A19 LED Bulb Buying Guide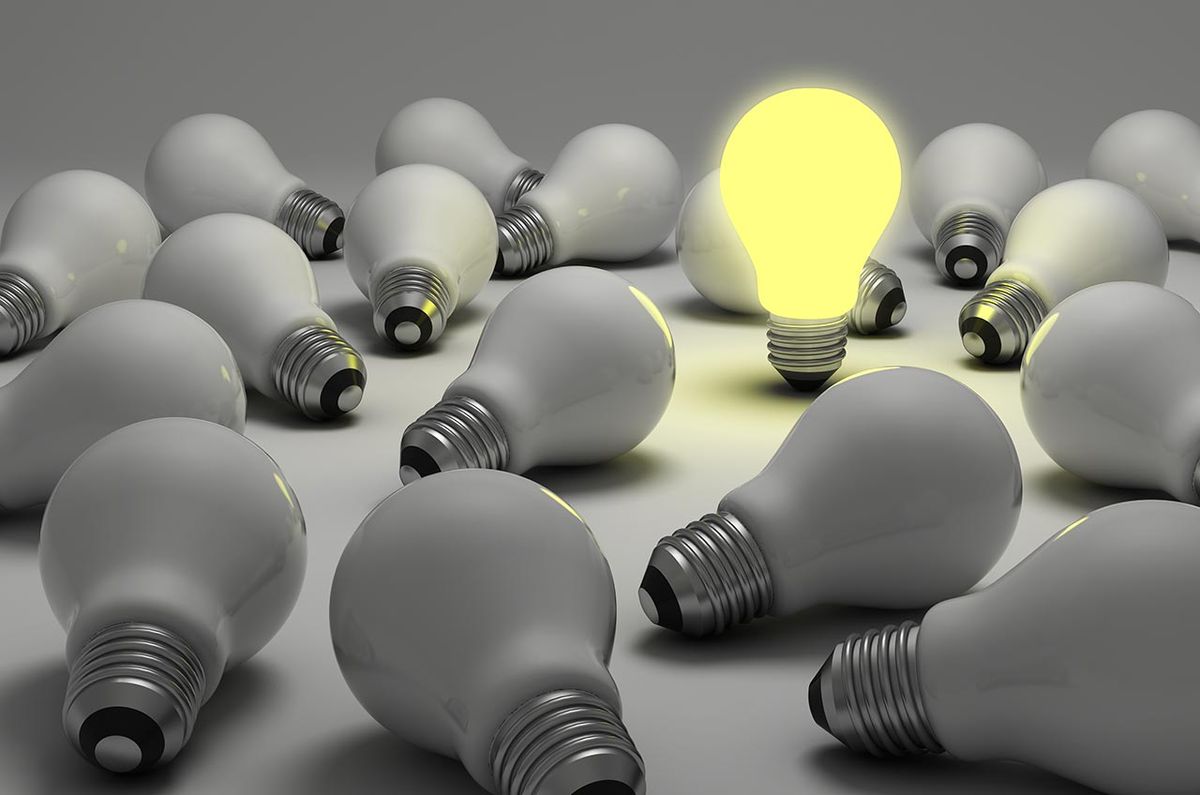 Trying to figure out which led bulbs to buy can be overwhelming. Not only are there many, many brands, but there are also a ton of options to sort through as well. Lucky for you, this buying guide gives you the best options for the common applications in your home that use a standard A19 led bulb.
      Before we dig into my recommendations, it is important to recognize what an A19 bulb looks like. See that picture above? Yup, you guessed it: that's an A19. The 19 in the name stands for now many eights of an inch wide it is. Which means an A19 is 19 eights of an inch (18/8) across. Other bulbs, like an A15 and A21, are named because they are 15 and 21 eighths across respectively. Future buying guides will focus on other types of bulbs, but for now let's dive into my recommendations for A19 led bulbs in your home.
      Ceiling lights can be a tricky thing, you want a bulb that puts out enough light, but not too much, and one that is also affordable. The 6 Watt A19 from LumeGen fulfills both of those needs, and then some! It has an everyday low cost, produces 480 lumens, and is also dimmable, letting you adjust the light to your liking. With 25,000 life hours and a three year warranty, these are a must buy for any home!
      Lamps are crucial to lighting up bedrooms when a ceiling light is too bright, or when you feel like relaxing in your recliner while reading a great novel. That's why I recommend Sylvania's Contractor Series A19 bulbs. They feature a five year warranty, 450 lumen output, and are also affordable.
      Lastly, do you want a bulb that does one thing great, or everything? The 9 Watt A19 bulb from Curtis Mathes is a jack of all trades, with its damp location resistant build, 800 lumen output, and extremely affordable price tag, it is the ultimate do-anything led bulb. It is great for damp basements, garages, or even for fixtures outside.
      You can find more articles here. Have questions about our products? You can contact us toll free at 1-877-734-2458.
Follow us on Facebook for regular posts and deals.